1965 Corsa Currently "Group Red"
Ryans Project Car

Here's Ryans 1965 Corsa, still under construction and officially "Group Red" I will let him do a write up shortly with the details of the project. He says it will be on the ground again before the snow flies in 2005. Ya know..he just might do it! In the meantime, enjoy the pics.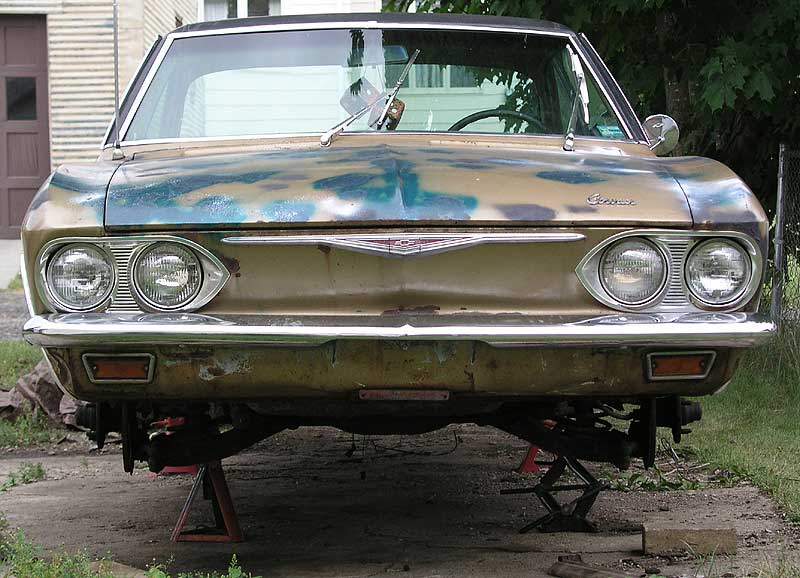 Kind of looks like it's flying, doncha think?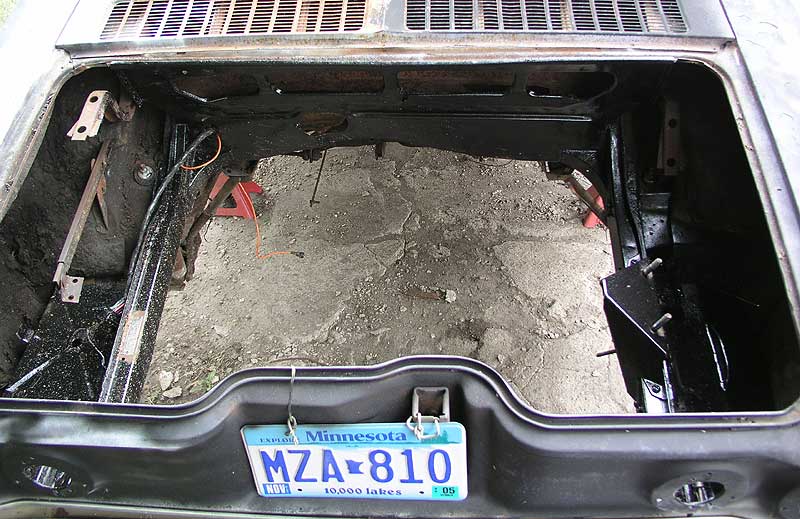 Lonely looking engine compartment....just waiting for.....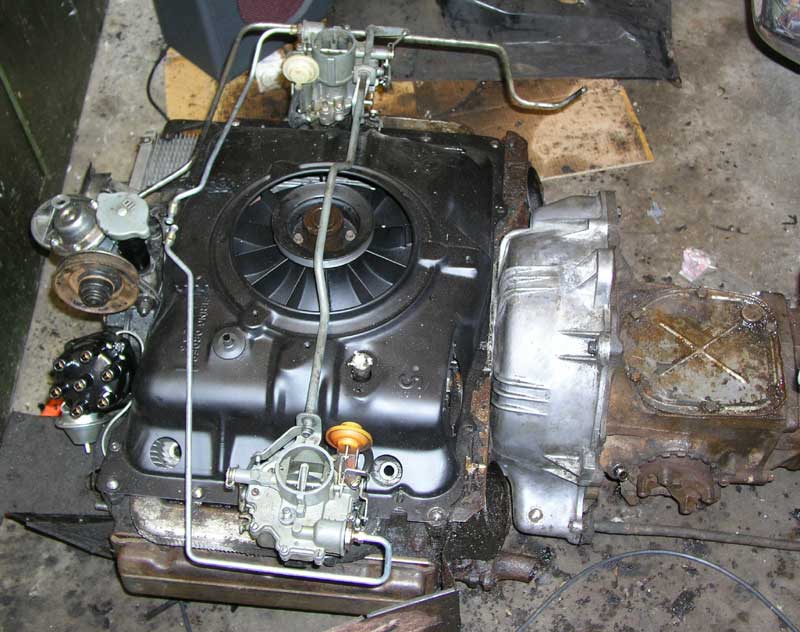 This nifty 110, all fixed up and *almost* ready to go in the car...after some brake lines and other things are tended too first.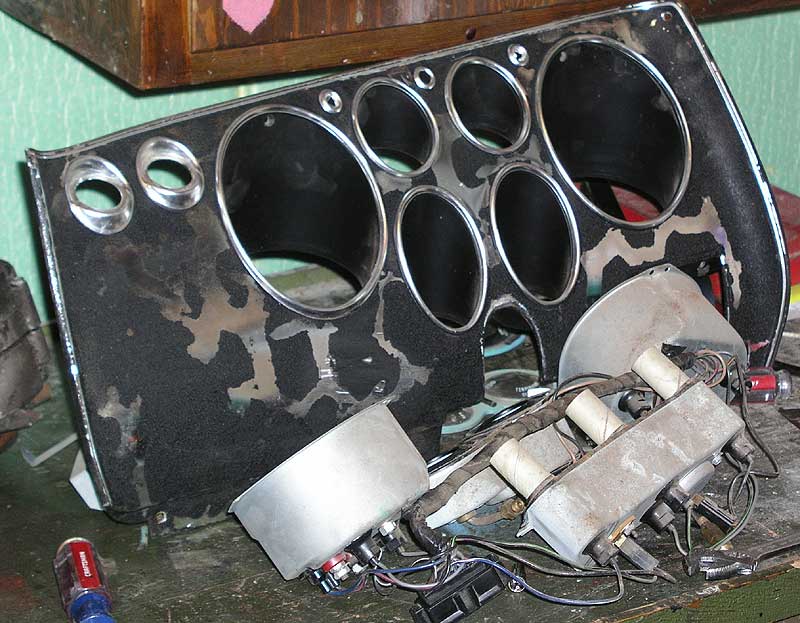 And he figured, what the heck...may as well pull the instrument panel..it needs painting and other work too.
We'll try to keep you posted as he keeps on plugging away at it.
Youcan e-mail Ryan at: daretocorvair@yahoo.com